This little (big) guy greeted me in the bathroom this morning. WTF? I don't like bugs. The bugs know that I don't like them. I think they talk about me behind my back….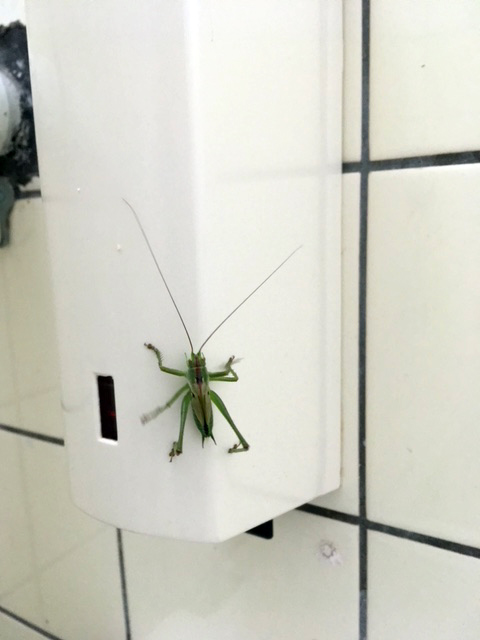 Guess what! Tonight I went to a German play! It was called "GERETTET" and it starred some famous German actress and it's a true story about a poetess who at 66 has all but given up when a young 30-something comes into her life and she saves him and he saves her and…….at least that's what I was told…..because I understood Nussszing!!! Absolutely Nussszing!!! It was a good thing that people started clapping at the end, or I wouldn't have known it was over. Then they clapped FOREVER, but without a standing ovation!
Whoa! That was a trip!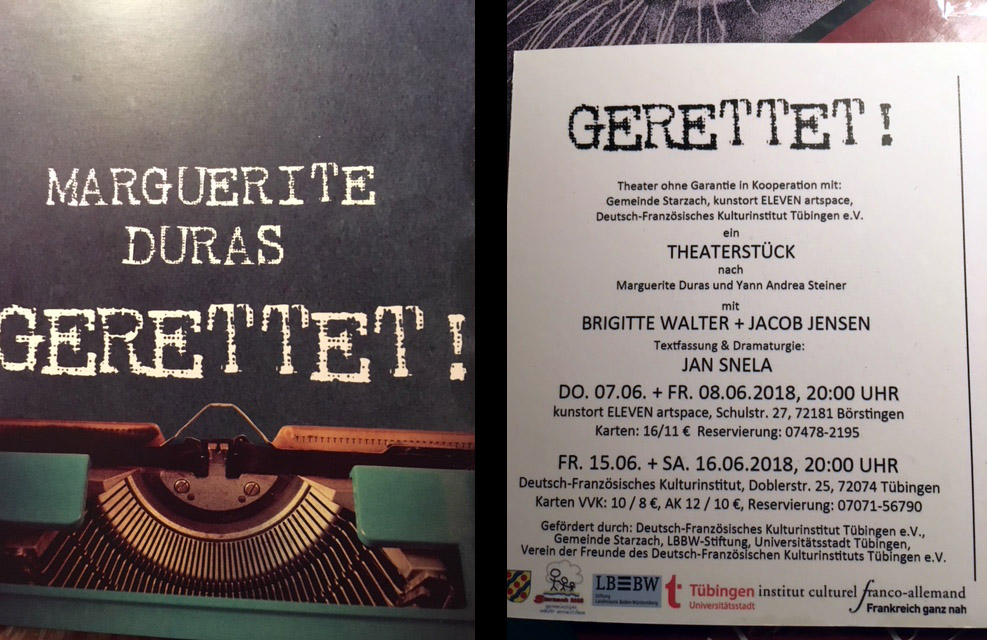 Lots of stuff happening! I'll keep you posted.
Bonnie