My Red Sofa Artist Talk is this Friday Night! Woo-Hoo! I'll be sharing the stage….er….Sofa…..with Ki Dong Kwon, a very talented Painter from South Korea! I can't wait!
This is our Promo Poster for the event. It's aptly titled "German Gothic", because it's a spoof of Grant Wood's famous painting "American Gothic" – although I think we look a lot more lively than Wood's dour duo!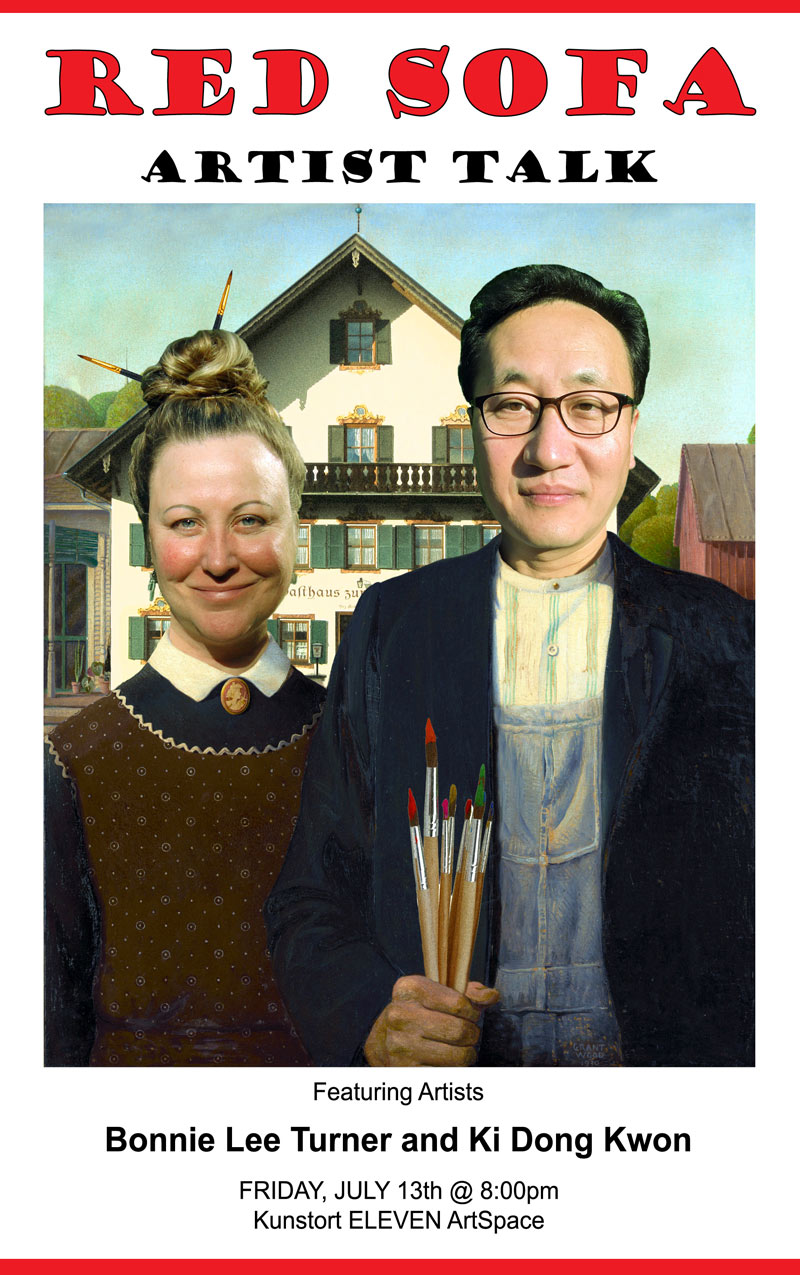 The Red Sofa Artist Talks at Kunstort ELEVEN ArtSpace #kunstortELEVENartspace are always a treat!
If you happen to be in Starzach, Germany this Friday night, join us! It's going to be a great time!
And if you can't make it, don't worry – I'll keep you posted!
Bonnie