Today I went to Horb, or Horb am Neckar. It's the next village over from me, and it's this beautiful old world village nestled on the Neckar River. I LOOOOOVED IT!!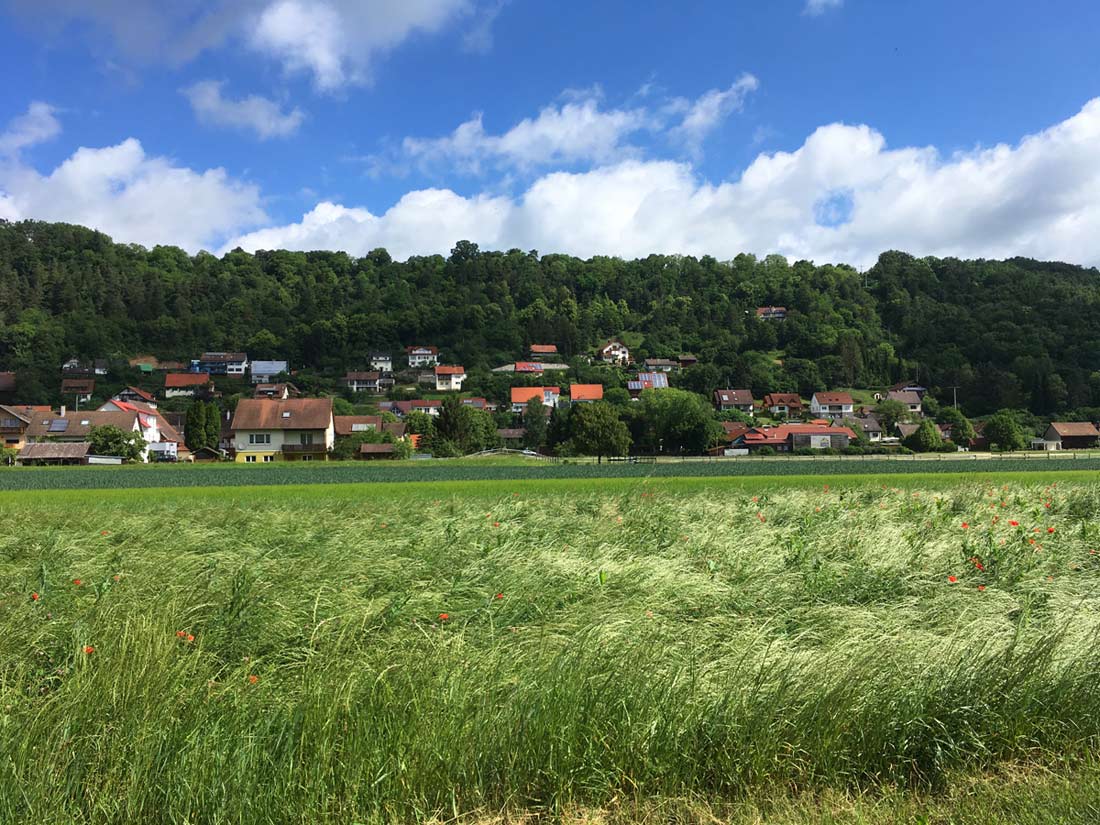 It's not a tourist mecca – it's just a small village in Germany….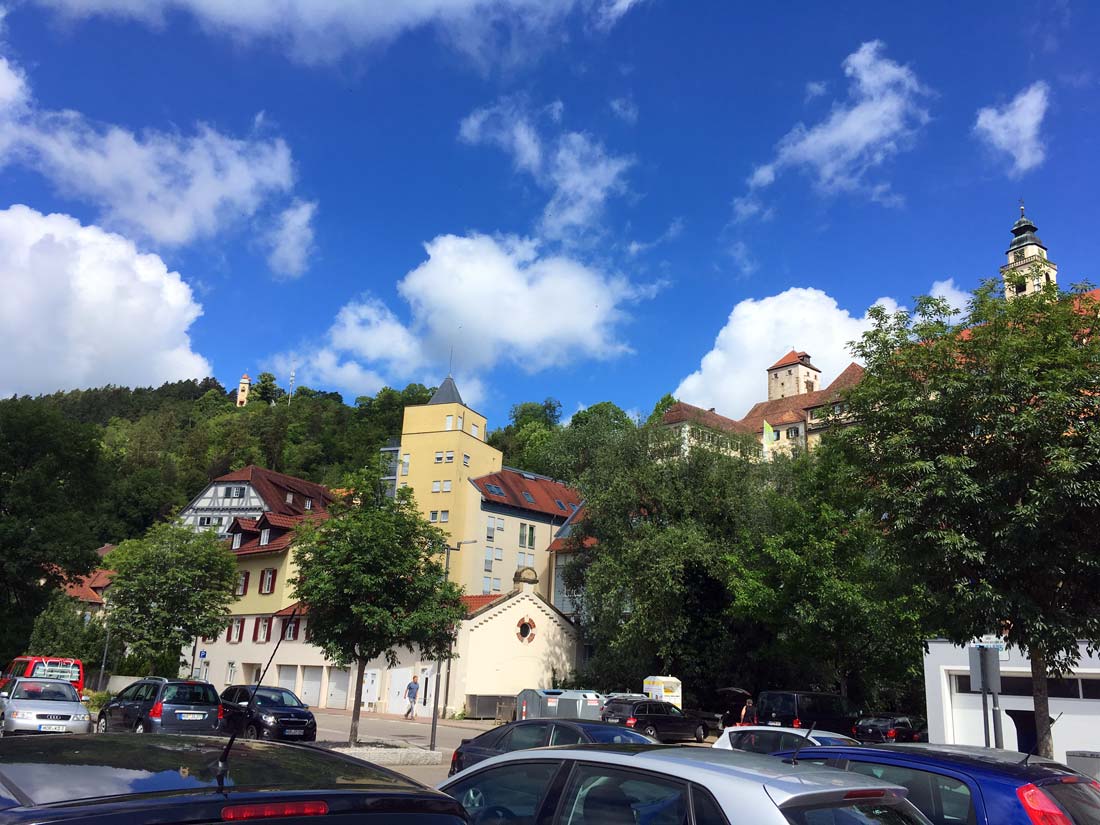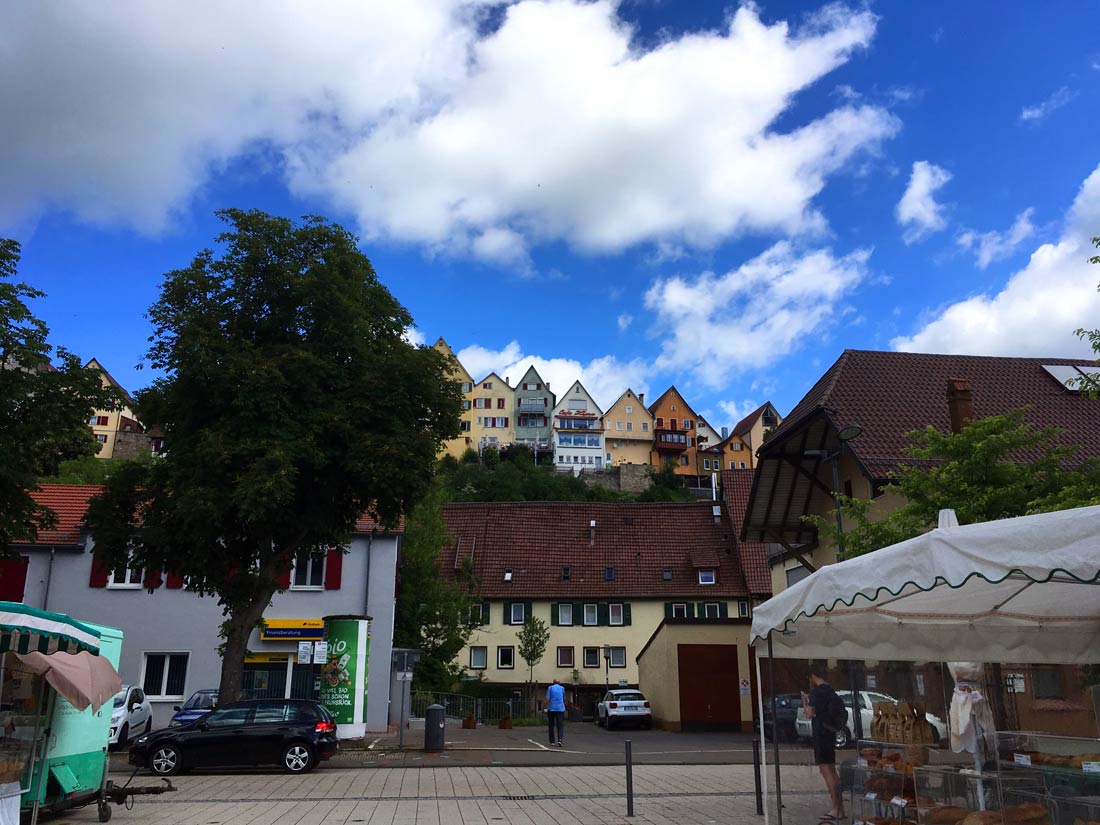 I bought some food at this outdoor market – lots of healthy fruit and vegetables! I asked about snack food, but they just shrugged – apparently there is no German word for Cheezits….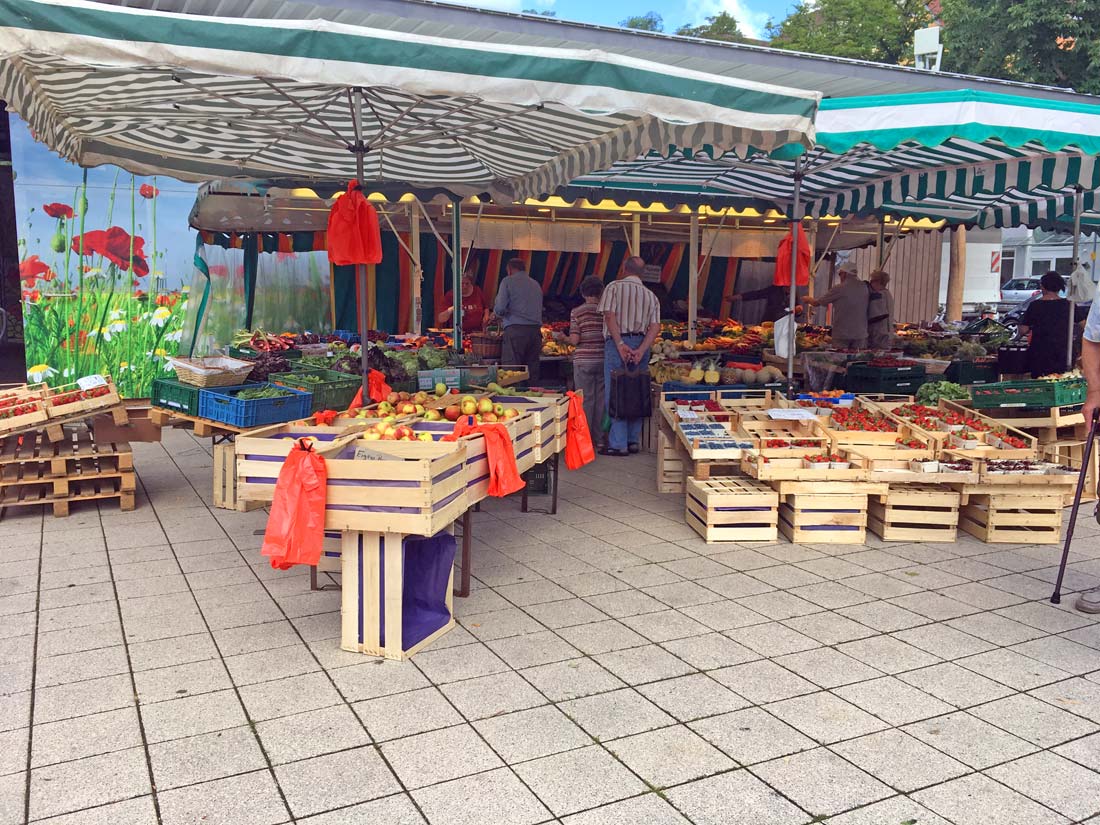 And then….just when I thought things couldn't possibly get any better….I stumbled upon a cheese truck! A CHEESE TRUCK!! Yes, I will have the Almblütenkäse and the Verschiedene with a side of Fassbutter……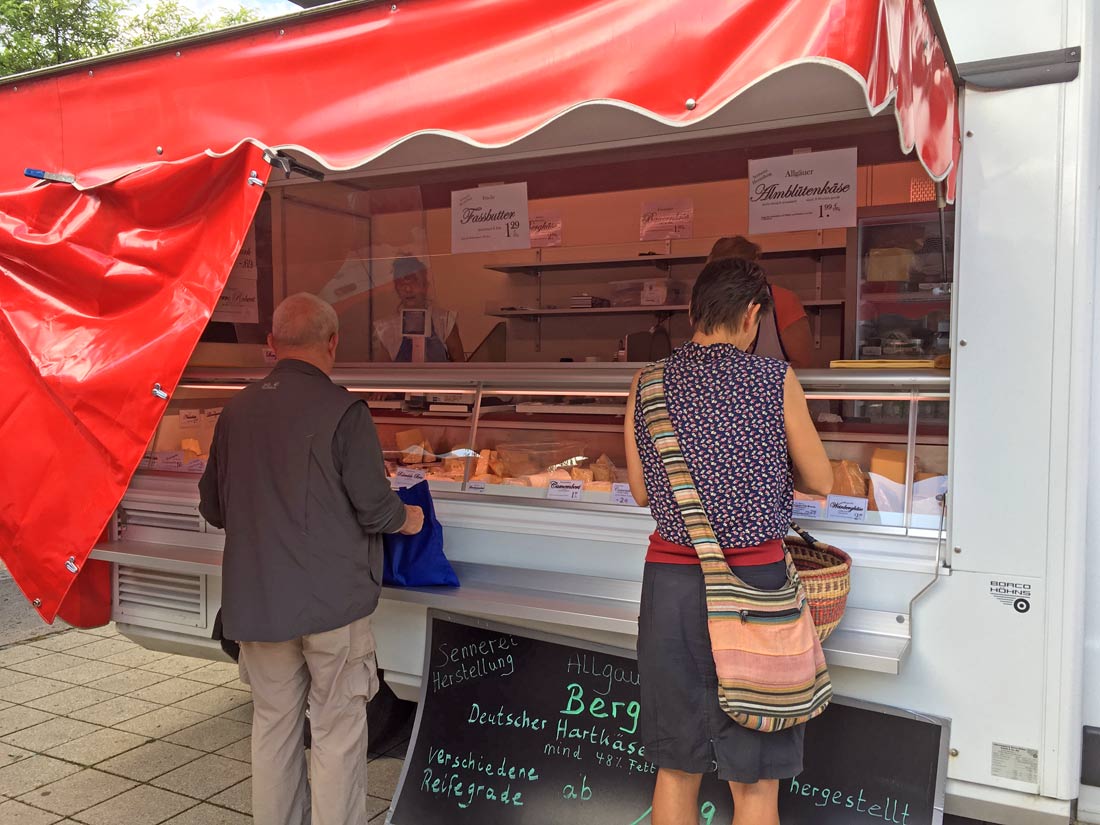 Later when I came back to Starzach I trekked on my own around the village. It's a small village and it reminds me a lot of Bellows Falls, Vermont, only prettier….old world….story-book like.
Tomorrow my plan is to trek up a mountain that's right next to the ArtSpace, then walk through the woods to a nearby castle….wish me Luck!! I am going with a young Canadian Artist who jogs every day, and he says the trek is difficult for him…..ouch! Fortunately I've been resting my leg muscles for the past several years, so I'm sure they'll be ready for sudden and extreme exertion, right? Right? Anyone? Bueller? Bueller? Bueller?
Tonight I had the Studio all to myself.   #kunstortELEVENartspace  And I just met my new neighbors – a girl from England and another from Shanghai….
I'll keep you posted.
Bonnie