I'm on my way!!! I left for Germany from T.F. Green Airport in Warwick, Rhode Island, on Tuesday, May 29th at 7:55pm on Norwegian Air Flight 1822. Next stop: Dublin! WOO-HOO!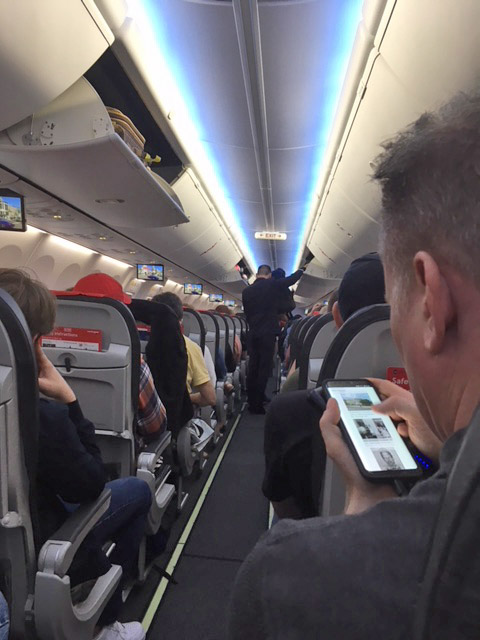 Landed in Dublin at 8:13 – Dublin time. For me it's still 2:13am. I'm a little tired, but too excited to sleep! This is Terminal 1 in Dublin:
I can't check my bag until 1:00! (Booooo!) So I got a carriage to lug my luggage. I thought my first one was defective…like the brakes were stuck…so I asked an employee if I could switch with him..'Sure!' He said… and even picked up my heavy bag and switched for me…and OH NOOOOOO…this one is defective too!, I said…full of sweat from my 100 mile trek with two bags…he laaaaaughed and said 'Pish the handle doown!' AWP!!!!! Lol! Okay that works – now I feel like I am in Heaven! I'm eating and drinking coffee now….so happy…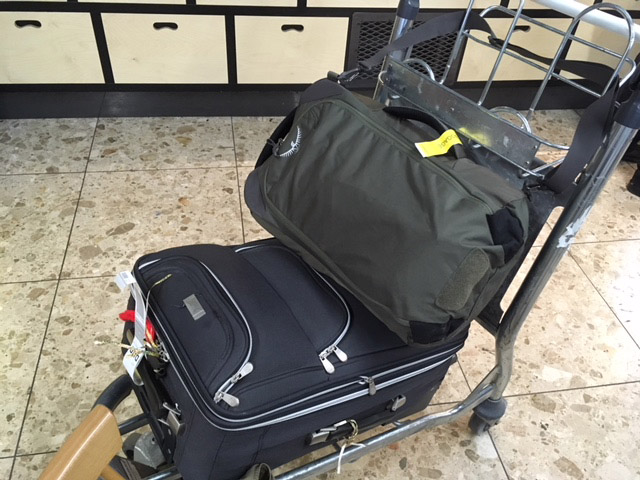 My ride is here! While I took Norwegian Air to Dublin, I'm taking Ryan Air to Stuttgart. It's only a two hour flight. And…it looks like I'll be boarding soon!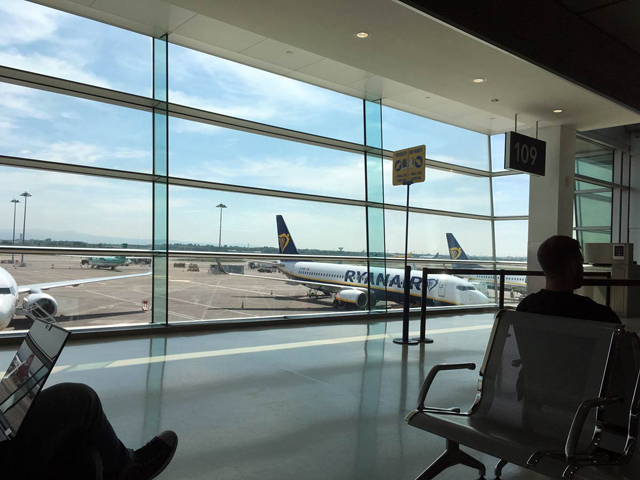 8:19 pm German time: I MADE IT! I'M IN GERMANY!!! This is the view from my hotel room window in Stuttgart: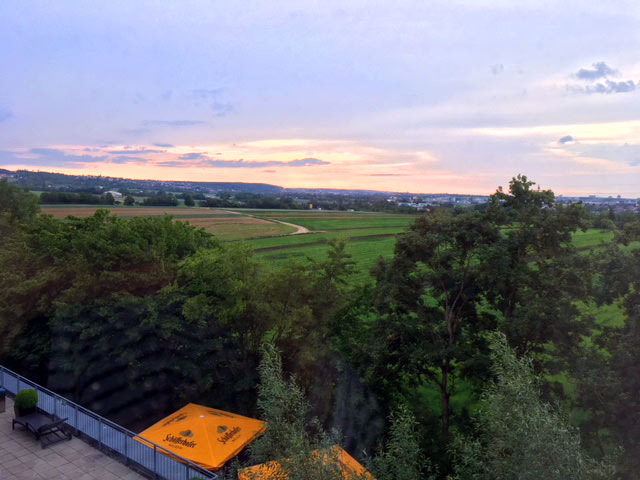 It's been a long journey, but I made it – the dream is coming true! Now it's just an hour train ride to Starzach!!!   #kunstortELEVENartspace  I'll get to work on that tomorrow. First I need some food and a good night's sleep….
Bonnie