Another beautiful day at the Kunstort ELEVEN ArtSpace!  #kunstortELEVENartspace
What shall I do today? Where will I find inspiration? The Mountain! And what's at the top of the mountain? The Hotel Schloss Weitenburg Castle!
All aboard the Shoe Leather Express!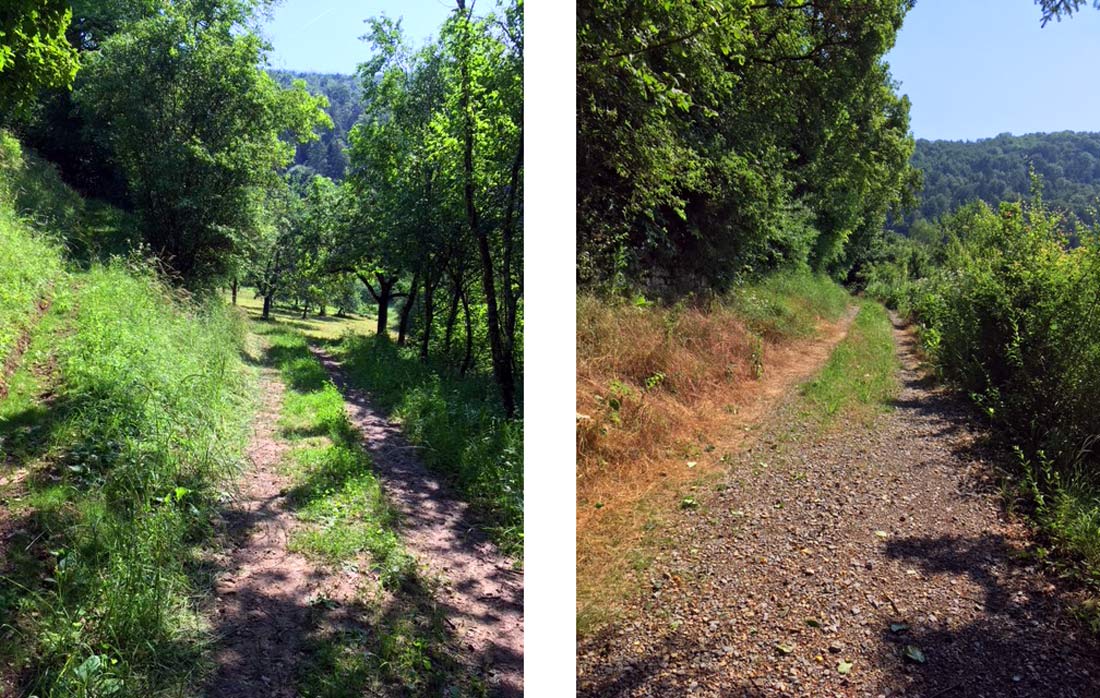 As I ascend the mountain the views become more and more glorious! And do you see that castle in the upper left hand corner? That's where I'm going….

It's so quiet here!

Why a picture of bark? Just look at how beautiful it is! Shapes, forms, colors, textures….these are the building blocks of great art!

Almost there…..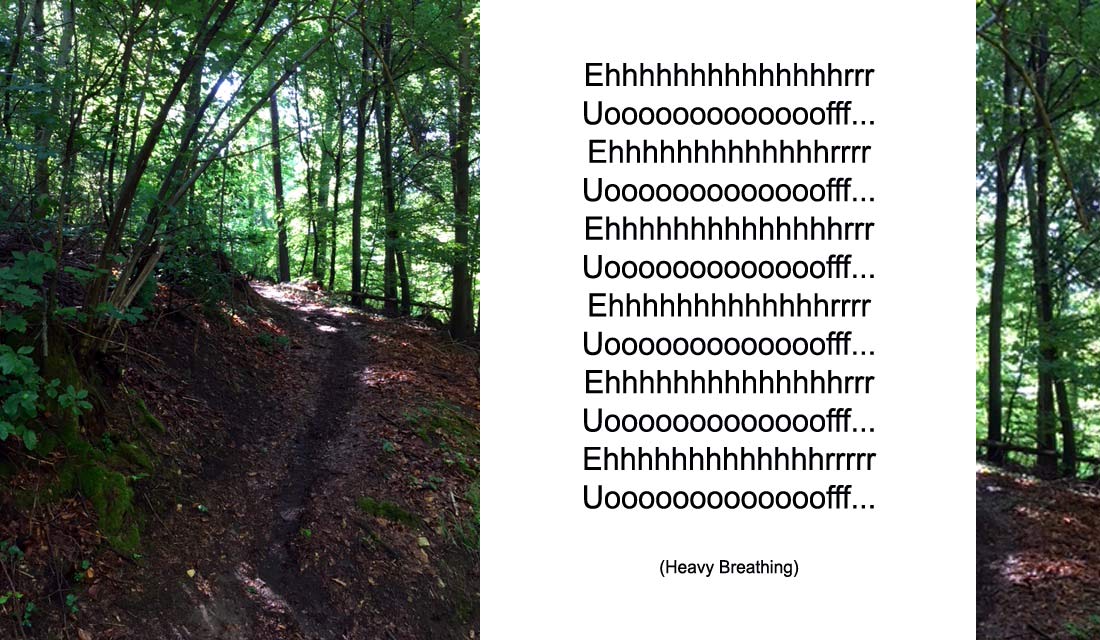 I MADE IT! I'm back at the Hotel Schloss Weitenburg Castle in Starzach, Baden-Wurttemberg, Germany! What a perfect way to spend a Sunday morning!

The view here is just amazing! The village that you see in the distance is Starzach-Börstingen.  And the white building in the center right – that's Kunstort ELEVEN ArtSpace – my home away from home!  #kunstortELEVENartspace

Sometimes it gets wayyyy too hot outside, and when it does, I come in here. This is my private little nook. It's air-conditioned, and they have super-strong Wi-Fi!

It was a beautiful day on the mountain! Right now I'm on way for an evening stroll. I hear church bells chiming – they go off at the 3/4 hour…..
I'll keep you posted!
Bonnie