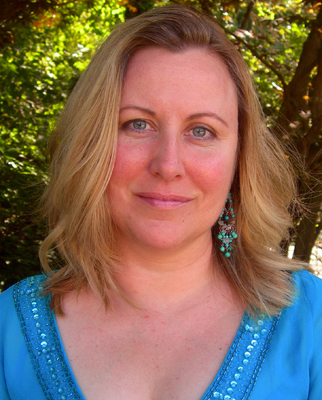 Hi! I'm Bonnie. I'm an Artist. I paint Murals, I do Portraits, and I love making Mosaics! My work is eye-catching, attention-getting, and guaranteed to meet or exceed all expectations! I've been painting professionally for about 25 years. I've worked for a wide range of clients – from hospitals and healthcare facilities, to museums, churches, city and state governments, commercial, residential, and everyone in between.
Following are the services that I offer. I would love to work with you! How may I be of service?
• Murals: I specialize in hand-painted Murals! I can paint a Mural at any size, at any height, and at just about any location in the country! My Murals are big, bright, and colorful, and filled to the brim with delicious, meticulous detail! Over the past two decades I have designed and hand-painted hundreds of Murals for an equal number of well-pleased clients. My attention-getting work can be found on everything from the sides of buildings, to homes, hospitals, stores, museums, buses, helicopters, and on more walls, ceilings, and floors than I can count! Visit my Murals page to see a few examples of my eye-catching, attention-getting work – including some of the many Murals that I've painted in Hospitals and Healthcare Facilities, and a few of the residential Murals that I painted in luxurious homes around New England.
• Portraits: My hand-painted portraits capture not only a person's unique appearance, but also their personality! Every detail – even the most minute – is included in a genuine work of art that will last forever! My mediums of choice are Pastel, Charcoal and Pastel, and Mosaic. Visit my Portraits page to see a few examples of my Portraits.
• Mosaics:  My custom designed, hand-crafted Mosaics carry on the ancient art – with a contemporary flair! Lyrical abstracts flow in eye-pleasing melodies through every work. Even Portraits and Pastiches sing with a joy and an energy that is undeniable. Each Work of Art begins with a single piece of tile, and little by little, piece by piece, in a labor intensive and often painstaking process, forms of line and color coalesce into rhythms of visual delight.
Be sure to visit my Mosaics page to see the 'Living Water' Mosaic that I created for the altar of St. Agatha's Church in Woonsocket, Rhode Island!
• Mixed Media:  Purposed and Re-purposed objects covered in a metal skin become eye-catching works of art that you will treasure forever!
• Automatique Drawing: Art that seemingly creates itself…automatically…without conscious direction or intention. This unique art form features lyrical lines that flow like a melody in a variety of whimsical designs. Applications include Artware, works of art, mixed media, and wall murals.
• Prints:  Fine Art Prints and Poster Art Reproductions of my Artwork is available in a variety of sizes, and in a variety of media – including textured papers, canvas, even aluminum! Prints are a way to enjoy a great work of art at a very affordable price. Contact me for more information, and let's discuss your specific needs.
• Teaching: Over the years I've given Arts & Crafts lessons to people of all ages and skill levels. I work especially well with children! For art lessons that are both educational and entertaining, contact me today!
• Consultations: As a professional Artist with about 25 years experience, I can give you creative aesthetic solutions for your home, office, Hospital or Healthcare Facility.  I live in Lincoln, Rhode Island, but I am ready, willing, and able to travel anywhere on assignment.
Okay, so…..are you ready to work with a real Artist? Contact me today! I look forward to hearing from you!
Bonnie Lee Turner
bt@bonnieleeturner.com
(401) 722-8299